Energy
Energy audits
With its extensive experience gained over the years, TESCO is now able to perform any type of energy audit.
In addition to the competence of its experts in this area, its services include energy efficiency projects such as projects of cogeneration, trigénération or quadrigeneration.
Cogeneration, trigeneration & quadrigeneration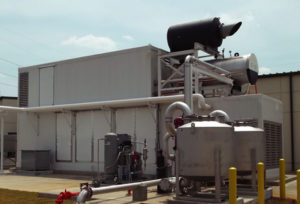 Since 2010, TESCO has been involved in the field of cogeneration and trigeneration.
With a multidisciplinary team of international experts specialized in process and electricity, TESCO has now become a major player and a leader in cogeneration and trigénération in different sectors such as agrifood, textile, construction materials, pharmaceutical and tertiary sector.
TESCO is specialized in the following services:
Detailed feasibility studies in compliance with ANME specifications that allow the adoption of technology and the power that are adapted to the energy profile of the establishment;
Technical assistance until the approval of the study and the delivery of the Certificate of the Energy Efficiency which will allow to benefit from grants and loans from World Bank and French Agency for Development.
Specifications development
Tenders examination
Assisting in the drafting of contracts of equipment procurement and maintenance.
Monitoring of the project till its full commissioning.
Assistance to the completion of the financing scheme with banks.
Development of the study of selectivity and connection to STEG grid in compliance with technical specifications in force.
Assistance of the client in signing the contract of selling the excess power to the STEG.
Assistance in the installation of the equipment.
Evaluation of the system performance and corrective measurements.
WHR : Waste heat recovery system
Waste Heat Recovery of fers the opportunity to produce free and cheap energy. The Waste Heat Recovery System or WHR is the best solution for the energy consuming industries such as cement plants or glass factories.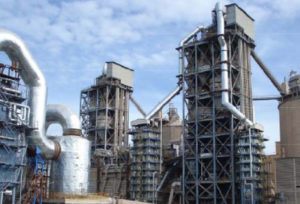 In fact, this technology implies the recovery of lost energy by a system that captures heat fluxes in gaseous or liquid form that will be used to supply a boiler which transforms them into steam. This steam is transferred to a steam turbine that produces electricity without using fuels. For example, this technique makes it possible to cover between 30% and 40% of electricity needs of cement plants.
TESCO has participated to several renewable energy projects in Tunisia through planning, engineering and consulting services. Its mission is to assist clients throughout the project by conducting pre-feasibility studies, feasibility and design studies and ensuring monitoring and control of works, as well as the planning stage.
In this field, TESCO developed many services related to renewable energies combined with a smart use of energy, energy efficiency and energy distribution thanks to a team of experienced experts in the field of energy.
TESCO is specialized in studies of facilities power supply and connection of cogeneration and renewable energy systems to national grid by developing connection and selectivity studies.
TESCO assists the industry in getting all required authorizations for facility commissioning.